TGP Introduces the Fireframes TimberLine® Series
Slender Fire-rated Frames Pair the Beautiful Look of Wood with Fire Resistance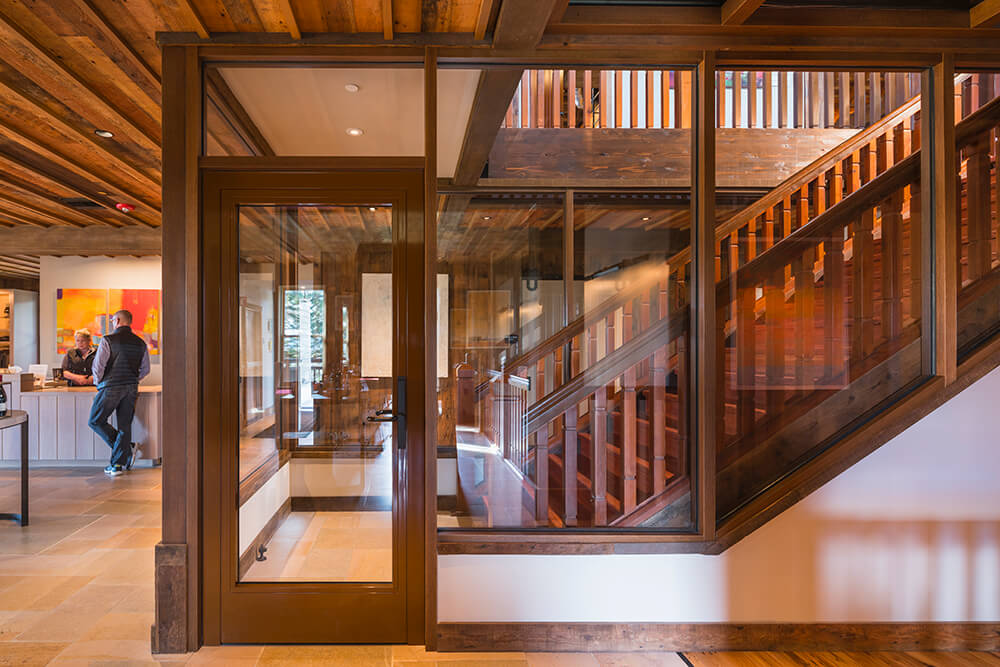 Snoqualmie, Wash., April 12, 2017 – Technical Glass Products' (TGP) Fireframes TimberLine® Series allows design professionals to bring the beautiful look of wood frames to interior glazing applications with stringent fire and life safety performance criteria. The innovative system pairs a high-strength steel sub-frame with a real-wood veneered metal cover cap. The result is slender fire-rated frames that capture the rich, warmth of wood, enable tall spans and serve as a barrier to radiant and conductive heat transfer. www.fireglass.com
The Fireframes TimberLine Series is combined with Pilkington Pyrostop® fire-rated glass to allow for unrestricted glazing in locations where the total gazing area exceeds 25 percent of the wall. This makes it possible for design teams to create interior storefronts and extensive fire-rated glazed walls with clean sightlines and a true timber aesthetic. To further expand design flexibility or visually match nearby non-rated wood assemblies, Fireframes TimberLine Series frames are available in multiple wood species, including white maple, cherry and oak.
"Architects are drawn to the beauty and warmth of wood frames, but their options have been limited for fire separations," said Jeff Razwick, president of Technical Glass Products. "That's why we developed the Fireframes TimberLine Series. It not only provides design professionals with a real-wood finish in areas requiring fire resistance, but also the strength and design flexibility they've come to expect from today's fire-rated frames."
The Fireframes TimberLine Series is available with fire-resistance-ratings up to 120 minutes for interior applications, and is classified and labeled with Underwriters Laboratories (UL).
To provide architects with a complete curtainwall and entrance solution, TGP designed the fire-rated framing system to accommodate its Fireframes Designer and Heat Barrier Series door systems. It is also compatible with wood doors by other manufacturers.
For more information on the Fireframes TimberLine Series, along with TGP's other fire-rated framing and glass products, visit www.fireglass.com or call (800) 426-0279.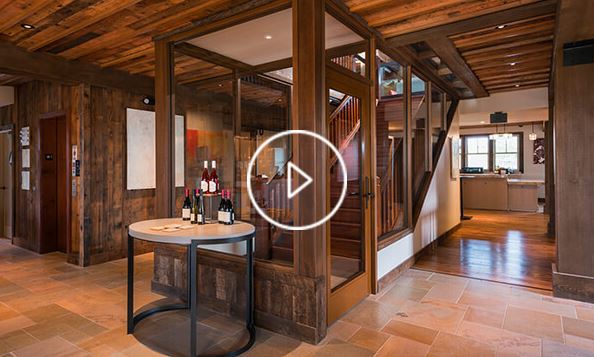 About Technical Glass Products
Technical Glass Products (TGP) is your one source for fire-rated glass and framing systems, along with specialty architectural glass products. The company offers AIA-registered continuing education, project consultation, product specifications, CAD drawings, BIM 3D models and rapid-response quoting. For more information about TGP's products and services, call (800) 426-0279, visit www.fireglass.com (fire-rated glass) or www.tgpamerica.com (specialty architectural glass and framing).