Fire-Rated Glass Solutions
Fire-rated glass is specially designed to prevent the spread of flames and smoke, and depending on product makeup, the transfer of radiant and conductive heat. In the world of fire safety, this is known as compartmentation. While many types of fire-rated materials can provide this form of protection, only fire-rated glass can do so while still allowing full vision for aesthetic, daylighting and security purposes.
At TGP, we've spent nearly 40 years establishing a proven array of UL-classified and labeled fire-rated glazing products to help you harness the material's one-of-a-kind potential. From ultra-clear fire-rated glass ceramic products that provide impact safety to transparent fire-rated glass wall panels that meet stringent security demands, we've got you covered. Create with confidence using the industry's preferred fire-rated glazing products.
Compare Glass Products
View Products by Test Standards
---
Products
---
Resources
Articles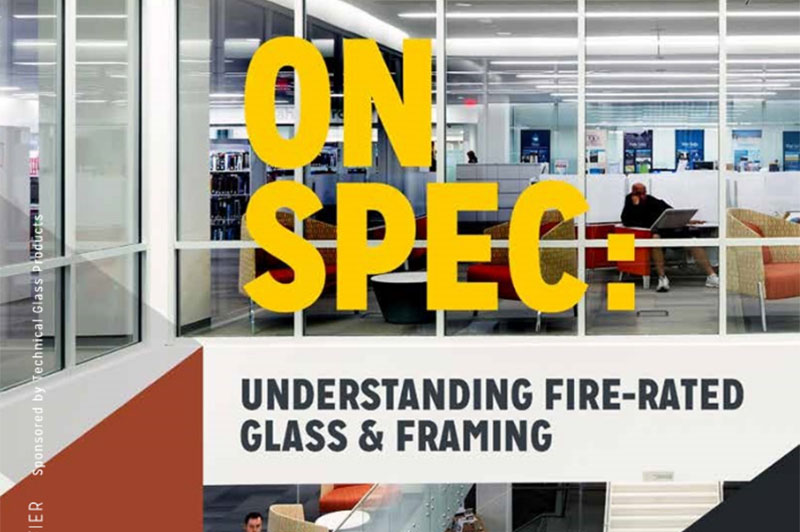 On

Spec
Understanding Fire-Rated Glass & Framing
There's more to fire-rated glazing than meets the eye. Learn the basics of this unique product offering, and how it has evolved into a multifaceted design solution in TGP's exclusive supplement in Construction Specifier.
Read Article
For more information on how to use TGP's products on your next project, contact your local territory manager or contact us at tgp.sales@allegion.com.