Fire-rated Window and Storefront Solutions
Fire-rated windows and storefronts provide critical fire safety while improving visibility and light transfer. While traditional hollow-metal steel products are a proven solution, their frame profile size and shape may not match neighboring assemblies. TGP's new generation fire-rated windows and fire-rated storefronts help overcome this challenge with their sleek form.
Our comprehensive line of products are available with up to 120 minute fire ratings while still being representative of traditional storefront and window systems. They feature narrow sightlines and can support increased glass lite sizes. They can be installed into finished openings and offer narrow stile and concealed hardware options. You can even select from narrow steel, aluminum or butt-glazed offerings to meet specific project needs. Learn more about our finely crafted fire-rated window and fire-rated storefront solutions below.
---
Products
---
FAQ
---
Resources
Articles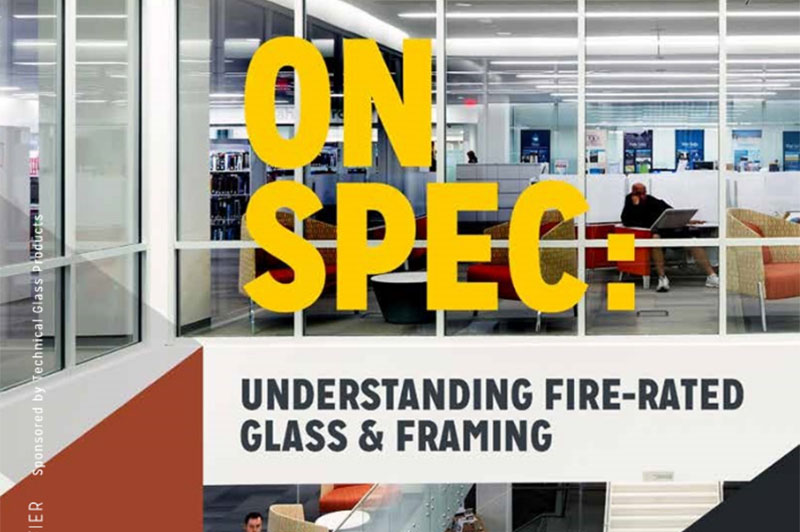 On

Spec
Understanding Fire-Rated Glass & Framing
There's more to fire-rated glazing than meets the eye. Learn the basics of this unique product offering, and how it has evolved into a multifaceted design solution in TGP's exclusive supplement in Construction Specifier.
Read Article
For more information on how to use TGP's products on your next project, contact your local territory manager or contact us at tgp.sales@allegion.com.