TGP Introduces Butt-glazed Fire-Rated Glazing System with Nearly Colorless Transitions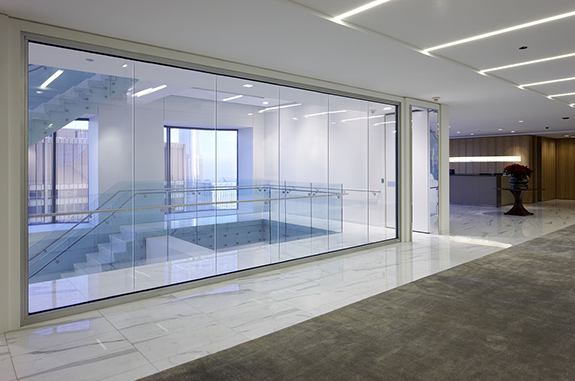 Snoqualmie, Wash., September 8 – To enhance architectural design possibilities, Technical Glass Products (TGP) introduces a butt-glazed, fire-rated framing system that eliminates the need for colored internal spacers or vertical mullions between adjoining pieces of glass. With a narrow 5 mm vertical butt joint and available in nearly 10-foot heights, the Fireframes ClearView® System allows design professionals to create extensive fire-rated glazed walls with nearly colorless transitions between glass panels, for greater vision and transparency through hallways in commercial buildings.
Comprised of butt-glazed Pilkington Pyrostop®, a low-iron fire-rated and impact safety-rated glass, with a heat resistive perimeter frame, the Fireframes ClearView System won an honorable mention in the 2016 "Best of Products" Awards from The Architects Newspaper. Pilkington Pyrostop glass is comprised of layers of Pilkington Optiwhite™ nearly colorless, wireless, low-iron float glass and clear intumescent interlayers (multi-laminate, not a sensitive polymer gel). The perimeter of each butt-glazed elevation is held in place by the designer's choice of TGP's narrow profile Fireframes® fire-rated frames or L-angle steel from local steel fabricators.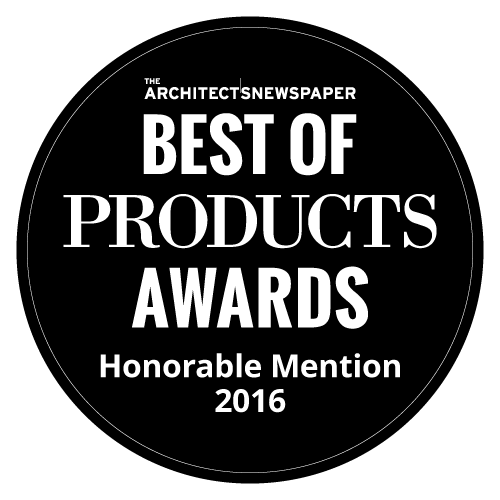 The Fireframes ClearView System is fire-rated for up to 60 minutes, passes the required hose stream test and protects against radiant and conductive heat transfer per ASTM E-119. The system is impact safety rated, meeting CPSC 16CFR1201 (Cat. II). Classified and Labeled by Underwriters Laboratories, Inc.,® it is also approved for use in New York City and in Los Angeles.
"As architects look to create beautiful glazing with uninterrupted views, we're proud to offer this new system," said Jeff Razwick, president of Technical Glass Products. "It's the next step in a long evolution of fire-rated glazing having aesthetics comparable to non-rated systems."
For more information on the ClearView System, along with TGP's other fire-rated framing and glass products, visit www.fireglass.com or call (800) 426-0279.
About Technical Glass Products
Technical Glass Products (TGP) is your one source for fire-rated glass and framing systems, along with specialty architectural glass products. The company offers AIA-registered continuing education, project consultation, product specifications, CAD drawings, BIM 3D models and rapid-response quoting. For more information about TGP's products and services, call (800) 426-0279, visit www.fireglass.com (fire-rated glass) or www.tgpamerica.com (architectural glass).