Acting Quickly and Deploying at Scale: An NGA Glass Conference Recap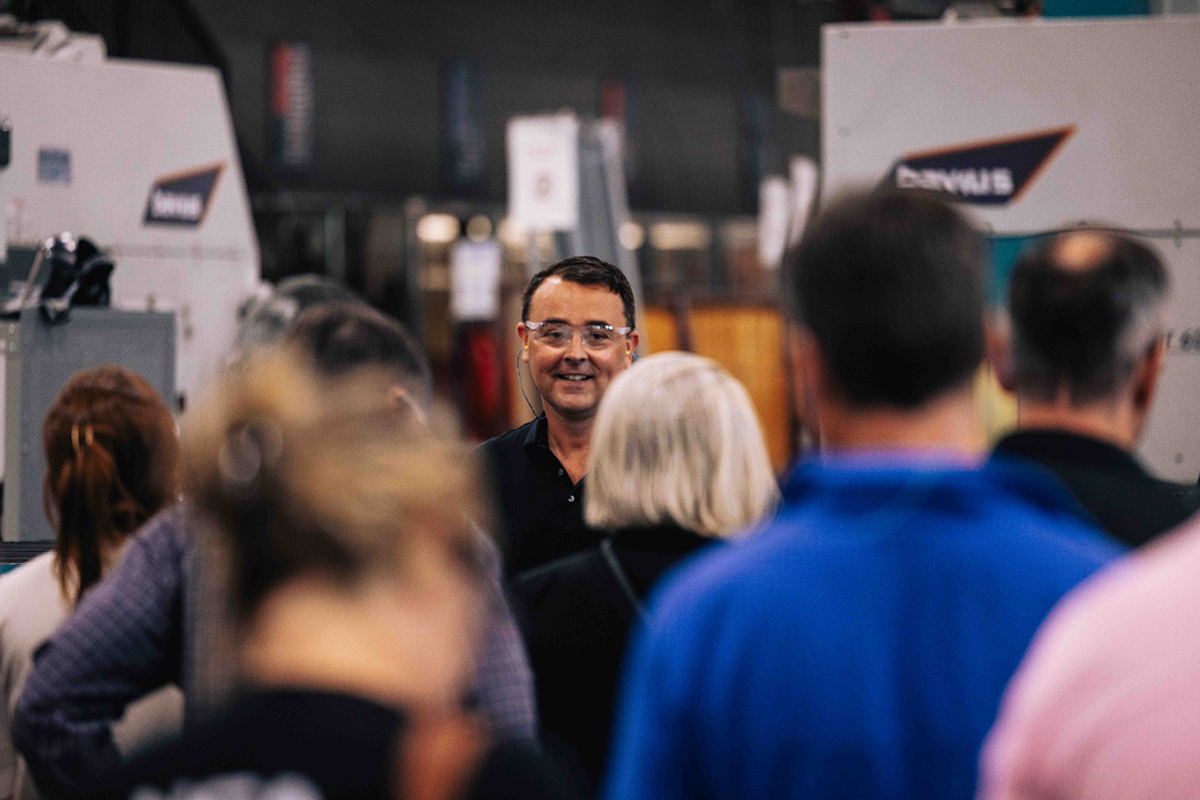 Glass is changing. That was the throughline at the NGA's Glass Conference in Tacoma, Wash. Whether it is promoting sustainable building practices or enhancing school security, glazing's capabilities, responsibilities and its roles in the built environment are shifting.
This feeling was perhaps most palpable in Steve Selkowitz's, recently retired Senior Advisor for Building Science at Lawrence Berkeley National Laboratory, presentation on the future of glass. His talk brimmed with poignant insights on how glazing can help support a more sustainable construction. His core message was glass is and will continue to be integral to the buildings of today, tomorrow and the far future.
While Selkowitz's presentation focused on supporting carbon neutral goals, his central argument—that for the industry's efforts to have an effect, solutions need to be adopted quickly and deployed at scale—seems relevant to the other big topic of the conference: designing safer schools.
School security: Advocacy Committee and panel discussion
Acting quickly and deploying at scale is something that glaziers have already seen with security glass. Glass Magazine's review of the Top 50 Glaziers states that 72 percent of glaziers encountered a project that used protective glazing in 2022. This number is likely to increase as states draft and pass house bills to enhance school security—as we have seen in Texas, Missouri and Tennessee. While the specifics of these bills vary, they all include provisions that require bullet-resistant glass or security films in exterior door and window assemblies in schools.
During the school security panel discussion, Darrell Smith, executive director of the International Window Film Association (IWFA), spoke about the role of security films in designing safer schools. In line with the IWFA's official position, he said security films are a step toward hardening schools but should not be considered a means to achieve bullet-resistant glass systems in and of themselves. This stance underscores the importance of security-rated glass and assemblies that use compatible components or are tested as complete systems.
As Nick Resetar, industry code consultant, noted proposals for the next edition of the International Building Code are due in January. In addition to changing building codes to include security considerations, Resetar noted that collaboration and cooperation will be key in drafting and submitting a proposal that will help standardize safe school design.
Headline-worthy projects are not what shifts the industry
Another point Selkowitz made was that one-off, headline-winning projects, while awe-inspiring, do not revolutionize the building or glazing industry. Glazing supports most project goals—whether it's bullet-resistant glass in a secured entry vestibule or a vision panel in a fire-rated door.
Glass can benefit occupants by providing daylight and quality views of the surrounding area. It can be essential for designing safe schools and other high-occupancy buildings. Glass can also support more energy-efficient buildings by helping to regulate interior temperatures, shrinking operational carbon and embodied carbon costs.
Developing glazing that provides these benefits to the buildings we encounter everyday is how we can help ensure a safer and more sustainable tomorrow.
Coming together to better occupant experience
Discussions about what's ahead for the glazing industry were, at times, difficult—both in terms of the sensitivities around designing safe schools with security glass and the complex nature of sustainable building and manufacturing practices. That said, this conference brought so many people from all areas of the glass industry together to find solutions for today's and tomorrow's challenges, proving that collaboration is key to the future of glass.
We saw this firsthand at Technical Glass Products. We were lucky enough to host tours of our Snoqualmie facilities in conjunction with the NGA Conference. After the tours, the buzz in our reception area served as a reminder about the role of the glazing industry in today's construction: to help realize designs that better support occupants and our world. When we come together, we can develop solutions to any of the challenges the construction industry will face.