Interview: Understanding Today's Fire-Rated Building Codes
Thom Zaremba, partner, Roetzel & Andress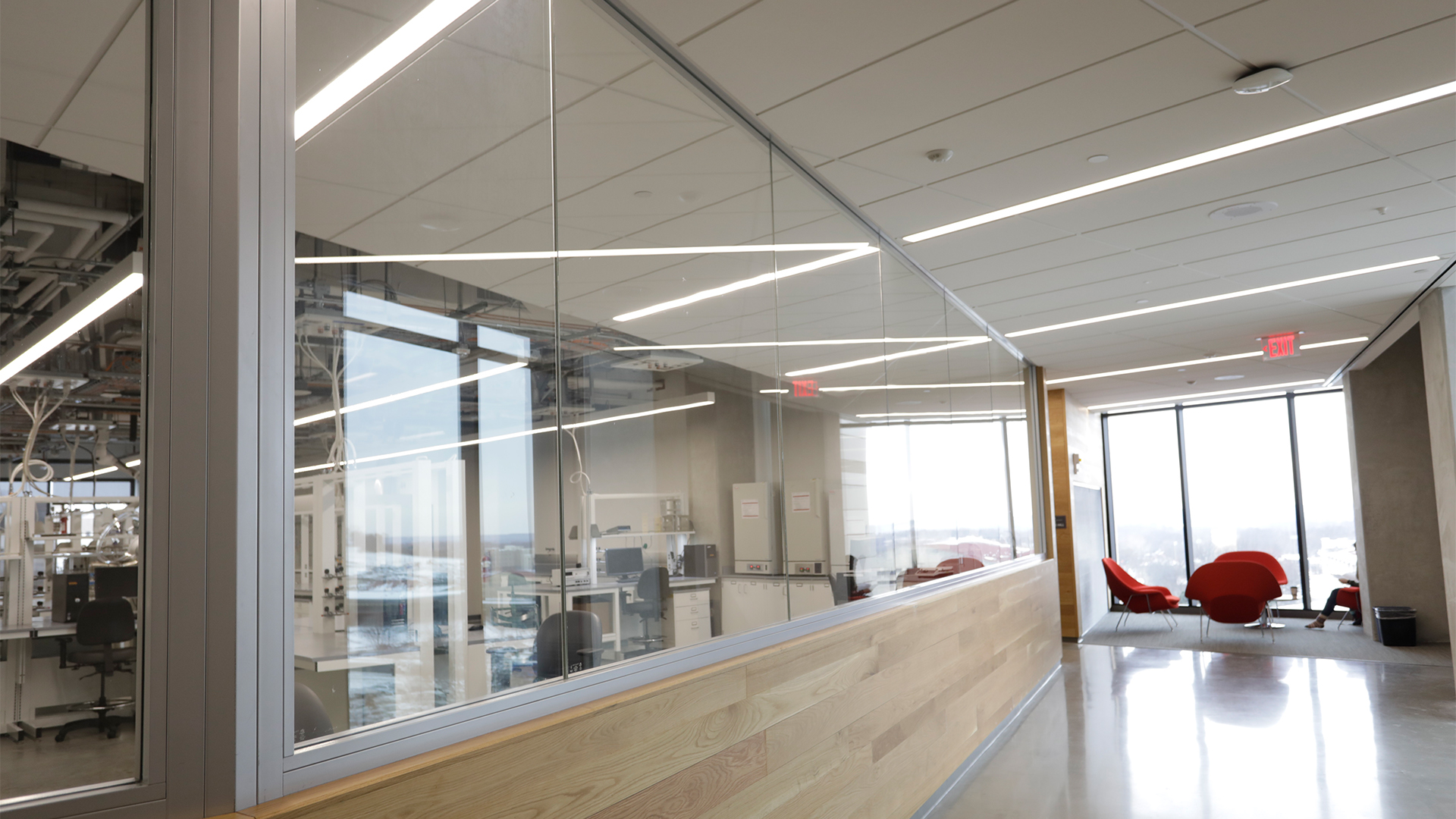 When it comes to fire-rated building codes, one thing is constant – change. Building industry professionals and code council members continuously seek new and improved ways to safeguard building occupants and property, leading to new code adoptions and regulations. To shed light on recent changes, we sat down with building code expert, Thom Zaremba, Partner at Roetzel & Andress, to get the latest on where fire-rated glass codes are heading.
TGP: Building codes are constantly changing. What are the most important fire-rated glass code changes to be aware of?
TZ: The most significant changes are found in the area of energy conservation. For example, the two most important energy codes, ASHRAE 90.1 and the International Energy Conservation Code (IECC), are continually increasing the stringency of the glass that may be used in the exterior building envelope. Accordingly, when the fire separation distance of an exterior wall is 30' or less from a lot line, the centerline of a road or another building on the same lot, the exterior glazing will not only be required to meet applicable levels of fire protection, but also meet the ever-increasing energy stringencies imposed by the energy codes.
Additionally, the state of California and ASHRAE 90.1 recently imposed requirements specifying certain percentages of a building's energy must be supplied from on-site renewables. In the future, it is likely that exterior windows will begin to incorporate Building Integrated Photo Voltaic (BIPV) glazing. Where applicable, this will impose that existing, exterior fire-rated glazing will need to help generate electricity from the sun for building use.
Finally, we shouldn't forget that Chicago recently adopted the International Codes (except for the International Residential Code). Following the adoption, Chicago restored the requirement that "corridor" walls in both E- and R-Occupancies be 1-hour fire-rated partitions, whether the buildings are fully sprinklered or not.
TGP: It has been 15+ years since the IBC changed to restrict the use of wired glass in buildings, and it seems that most architects/glaziers are accustomed to that change. Currently, are there any common misconceptions or misunderstandings surrounding fire-rated glass codes (i.e., lot-line scenarios that require energy performance)?
TZ: The biggest misconceptions appear in "repairing" existing installations of wired glass.
Wired glass is usually associated with a 1-hour fire protection rating. Under the International Building Code (IBC), monolithic wired glass, where it is not organically filmed, is not permitted in hazardous locations. So, if the repair or replacement of wired glass is in a location where it could come into accidental human impact, it must be ANSI Z97.1 or 16 C.F.R. 1201 impact compliant.
Moreover, while an applied film can make wired glass ANSI or CPSC impact compliant, both the IBC and IRC require glass used in hazardous locations to be tested and labeled as ANSI or CPSC compliant. This means that you cannot, simply, slap an applied film on a field cut piece of wired glass. This "repair" would give no assurance that the system would pass ANSI or CPSC impact testing. Likewise, if the glass used in the repair has not been properly tested, it cannot lawfully be labeled as compliant. Therefore, in hazardous locations, broken wired glass can only be replaced with an organically filmed wired glass that has been properly filmed, tested and labeled as ANSI or CPSC compliant.
Finally, if the wired glass being replaced is in a window or door that bears a fire-rated label, the replacement wired glass must also provide the same level of fire protection as the original installation.
Applying the wrong type of film to wired glass, or to any other type of fire-rated glazing for that matter, can also destroy its ability to properly perform under fire conditions. This means that replacing wired glass in a hazardous and fire-rated location requires a film that will not only allow it to pass ANSI or CPSC impact testing, but will also enable it to pass either the fire door test (NFPA 252) or the fire window test (NFPA 257), as the case may be.
TGP: As safety and security demands rise, more is being asked of doors. To guide proper use, what fire-rated door code requirements should design professionals be aware of?
TZ: In the last year or so, the International Code Council (ICC) created the Building & Safety (BSS) ad hoc committee. The ICC staff is currently compiling the committee's numerous work group findings as a singular white paper of best practices focused on the design and construction of safer and more secure buildings. This white paper will be published for the purpose of soliciting public review and comment. The BSS and its assembled work groups will then assess public comments and either adopt them or submit them for further public review before finalization.
The final product produced by the BSS is expected to cover all occupancy types used throughout the country. It is expected to rely heavily on the development of initial "risk assessments" for each specific type of occupancy and building site as the starting point to selecting the proper design and materials to build safer and more secure buildings.
TGP: When do you anticipate that the IBC will require multi-functional performance in "forced entry" areas within a building, and which standards are being considered?
TZ: As to this specific issue, the BSS is not expected to propose any particular code changes. Instead, they recognize that the "risk assessment" of each building is likely to be different, even between the same or similar occupancy types. The BSS is expected to issue a white paper identifying best practice alternatives.
TGP: When it comes to fire-rated glass codes, there is often a desire to explore substituting "equal or better" materials to help reduce costs. What are the product substitution risks?
TZ: The biggest risk is often from the "cost reductions" associated with alternate means or methods of protecting life and property from the risk of fire.
For example, tempered glass is often used in combination with one or another alternate means or methods of fire protection. This is because tempered glass is less expensive than fire-rated glazing that is tested, listed and labeled.
However, if a tempered glass is used in lieu of a tested, listed and labeled fire-rated glazing, no matter how reliable or effective the alternate method or means of fire protection professes to be, the system can easily result in the unexpected catastrophic failure. All invisible to visual inspection, the use of alternate means can have edge damage from transport or impurities such as nickel sulphide (NiS) inclusion. Especially true in the changing temperatures and stresses of a fire, it is critical to use tested, listed and labeled fire-rated glazing.