Interview: insights with top safety and security glazing professional
Urmilla Sowell, technical and advocacy director, National Glass Association, with GANA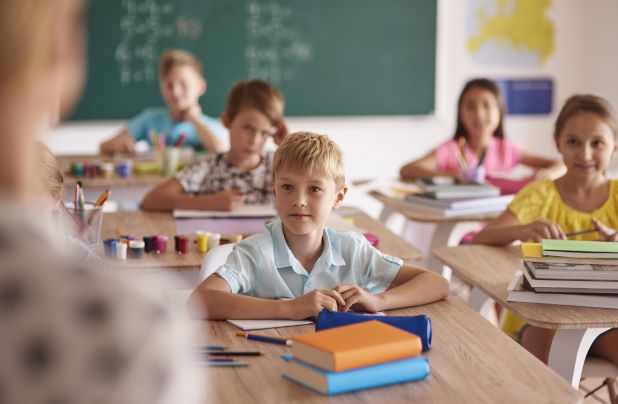 Making sure schools are safe from disastrous fires is vital when it comes to the building of educational facilities. Along with the importance of fire-safety in schools, the rise of school shootings in recent years has made safety and security glazing a larger focus for building professionals. So how are building experts striving to meet the changing dynamics of current safety and security glazing?
We decided to ask some commonly asked questions to glass expert, Urmilla Sowell. Urmilla is the technical and advocacy director for the National Glass Association (NGA). With this title Urmilla manages all technical activities within NGA's four committees, as well as specific roles in ASTM International, ASHRAE and ISO. Find out more about the current state of safety and security glazing in the interview below.
TGP: What are the main considerations building design professionals should take into account when looking at security and life safety glazing in a building at the design phase?
Sowell: There are many glazing solutions that can be value added in regular building design. When designed per the building codes, they offer safety and security benefits. For example, insulating glass units are mostly used in building design for energy efficiency benefits; however, adding laminated glazing solutions into a typical insulating glass unit will offer security and safety benefits as well. In addition, protective glazing is a versatile material that also has the ability to enhance daylight, impact thermal performance and energy efficiency, and reduce unwanted noise.
TGP: What are the codes that drive security in schools today?
Sowell: Currently, there isn't a building code that mandates security. The building codes have life safety provisions; however, not security.
TGP: Are there any Federal Emergency Management Agency (FEMA) guidelines people should be aware of?
Sowell: There are a variety of voluntary safety standards and American Society for Testing and Materials (ASTM) International standards that influence project design, as well as some specific to geographical regions. Notably, there are standards specific to application goals, including ballistics, forced entry, and blast. Federal Emergency Management Agency (FEMA) 428 - Primer to Design Safe School Projects in Case of Terrorist Attacks and School Shootings, can be used as a design guide. At this time, there is no specific code or standard directly related to security glazing in schools; however, it is being addressed within the International Code Council, the National Glass Association, as well as an ASTM International task group of interested stakeholders involved in school construction.
TGP: What is the difference between safety and security glazing?
Sowell: Safety glazing protects against accidental human impact and safeguards against falling glass due to natural causes of breakage, such as breakage due to hurricanes, tornado, earthquake, wind loads, etc. Security glazing is that which protects from forced entry, ballistics, and blast.
TGP: What are the different ways architects can use glazing to add security and life safety into educational facilities?
Sowell: Glazing may be used in a variety of ways, including in entrances, windows, and skylights. Any wall area has the potential to be filled with a protective glazing product that will offer significant deterrence to forced entry and ballistic threat. In addition, using glazing satisfies additional goals for daylighting and views that have been confirmed to have significant impacts on student health and productivity.
TGP: What are the bullet and blast resistant standards required in US schools today? And are all of these standards required?
Sowell: There are different bullet and blast standards that may be applied to the design in US schools; however, none of them are currently required. Reference the Protective Glazing Manual for a detailed list of standards and their testing requirements.
TGP: How is the National Glass Association (NGA) addressing the current safety and security needs in educational facilities today, in your opinion?
Sowell: NGA is involved on multiple fronts. The association has formed its own task group to address gaps in standards that can specifically impact codes and standards in schools. In addition, NGA is participating in a cross-industry ad hoc committee that is discussing school security on a broader scale at the International Code Committee (ICC) and at ASTM International. NGA is working on a glass technical paper, which discusses the relevant safety and security glazing standards for various levels of protection for buildings.
Listen to Urmila give more insights on current safety and security glazing for schools during her Security Glazing for Schools presentation, part of the Resilient Design Symposium sponsored by Technical Glass Products.